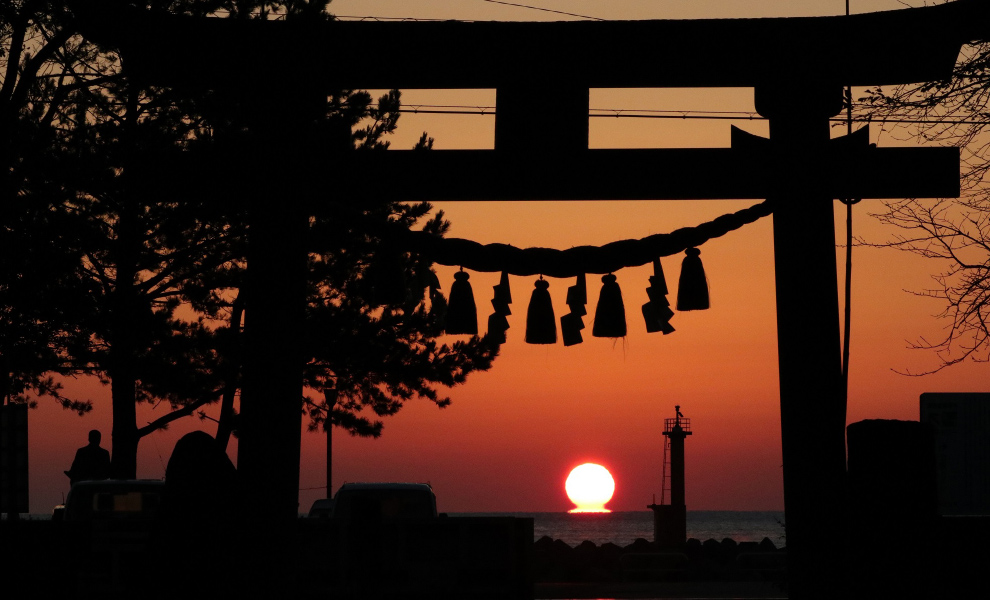 An illusion made by atmospheric natural conditions when the sun rises on the ocean horizon reflecting the sun shadow and creating a mirage shaped like an omega. This phenomenon is called "Daruma Asahi" (Daruma Sun Rise) in Japan. "Daruma" is a Zen priest of lucky charm loved by Japanese.
The 3 conditions necessary to see the "Daruma Sun Rise" (omega rising sun) are as follows:
1) During winter when the temperature difference between the surface of the sea and the underwater is large.
2) Clear day which the horizon of the sea is visible.
3) When the ocean wind is strong.
During the winter season, many camera men come here to take a glimpse of this natural beauty. In Nakatosa Town it is possible to view it at Kure Hachimangu Shrine, Futanajima Island, Kokamada Beach, Furusato Beach etc.